OREO // OREO THEFT PREVENTION
***

Creative Circus Student Show — Integrated // MERIT ! (previous version)

***
Strategy: It's okay to be selfish with your Oreos.

With the latest in snack security, OTP has everything you need to protect your Oreos (& yourself) from sneaky snackers—& to keep your Oreos, well, yours.
OTP's CCTV feed goes directly to oreotheftprevention.com, so you can spot potential sneaky snackers from an aisle away. Scan the QR code to view the feed or report these suspects to the OTP.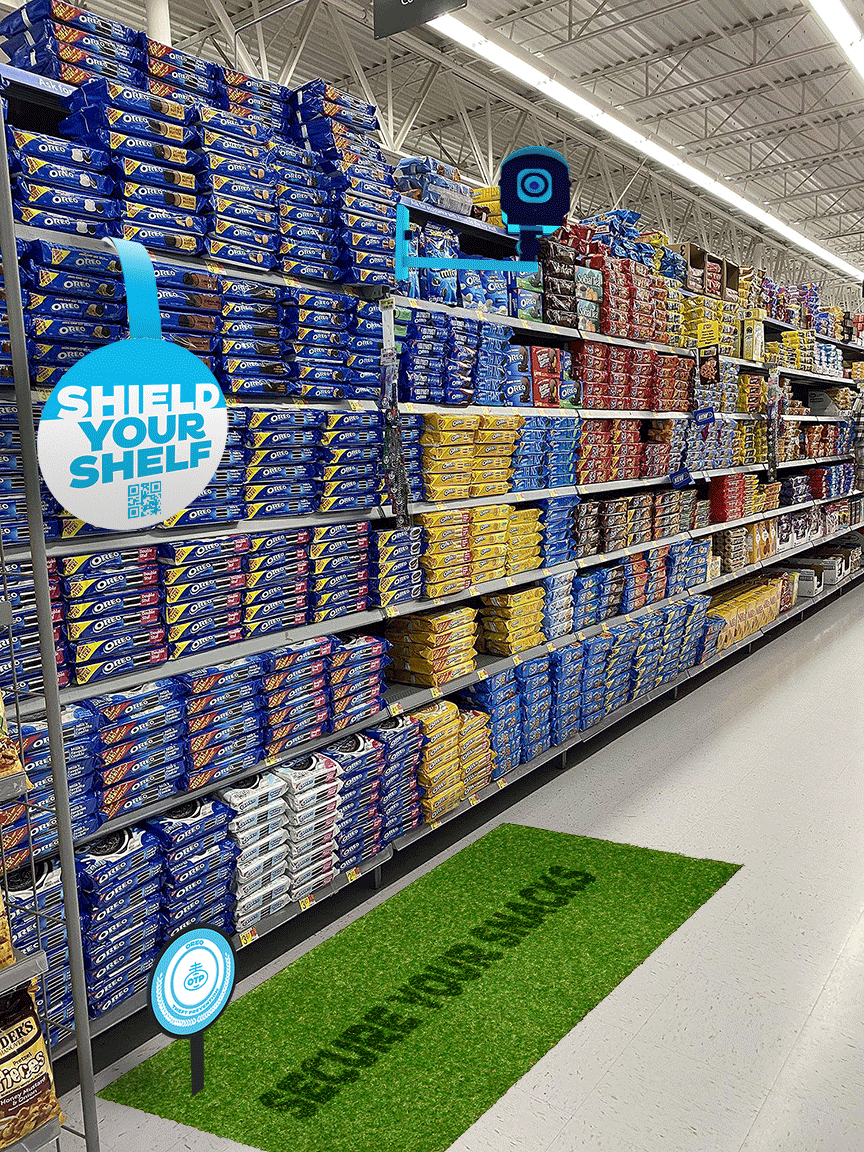 Select packs of Oreos will be protected by Oreo Theft Prevention.
Scan the QR code to redeem your free OTP Snack Security System.
Didn't find a winning pack?
Report a cookie criminal at oreotheftprevention.com for another chance to secure your snacks.
The Snack Security System
Fully Transparent packaging is necessary if you're leaving your Oreos out in the open.
The Oreo Defender is a foam disc shooter perfect for catching those pantry pirates in the act.
This locked box will thwart even the sneakiest of snackers. If they happen to get past our defenses, CODE BLUE will be triggered.
The Last Oreo is a discreet silicone sleeve that allows you to stash a single Oreo for safekeeping.
This way, you'll never be in danger of having the last Oreo stolen from you.
Ward off any would-be pantry pirates by letting them know you're under OTP's protection.
MERCH !
OTP Officer & Sneaky Snacker Halloween Costumes